MATCH RACING WMRT CATAMARAN M32 et CHPT DU MONDE 2017 CONGRESSIONAL CUP (CONCUP) 2ième étape WILLIAMS FAIT UN COME BACK EN REPECHAGE...........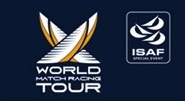 >>>ENGLISH
WILLIAMS DOMINES LES REPECHAGES ET SE QUALIFIE POUR
Long Beach (CA), USA (31 mars 2017) - En France, cela s''appellent un «Repêchage». En Amérique, c'est connu comme un «do-over». Et aujourd'hui, dans le monde des courses de haut niveau, cela s'appelait "la rédemption".
Ian Williams (GBR) - qui avait terminé au bas du lors de la Coupe du Congrès de l'an dernier - s'est vengé aujourd'hui, remportant tous ses matches en Repêchage, ce troisième jour de la Concup !
Le six fois champion du monde de Match Racing, Williams, avait étonnamment terminé dernier lors de la Coupe du Congrès de 2016, gagnant le prix de consolation: une copie du livre Arthur Knapp Jr. "Race Your Boat Right".
À l'époque, il avait juré que son équipe reviendrait cette année pour se «racheter» et ils l'ont fait: avec une étonnante série de sept victoires contre ses rivaux les mieux classés dans la série d'aujourd'hui.
"Les gars ont fait un excellent travail, nous avons eu une bonne vitesse toute la journée. Cela a empêché la pression, et nos nez sont propres ", a expliqué Williams, qui a ajouté qu'ils étaient heureux ainsi d'avoir eu l'occasion supplémentaire de mieux connaitre le bateau.
En quarts de finale demain on retrouvera avec Williams: Scott Dickson (USA), Joachim Aschenbrenner (DEN) et Chris Steele (NZL) - qui a remporté cinq courses aujourd'hui: contre trois victoires mercredi et jeudi.

Steele est revenu ce matin promettant d'être, "un peu plus agressif, et un peu moins indulgent", et il a fini la journée, "se sentant très confiant".
Après deux jours de Qualification, Johnie Berntsson (SWE), Taylor Canfield (ISV), Phil Robertson (NZL) et Sam Gilmour (AUS) avaient assuré leurs places dans les quarts de finale de samedi. Ils avait aujurd'hui droit à un jour de congé en Californie ensoleillée.
Mais les huit autres concurrents sont restés sur le champ de bataille pour les quatre dernières places disponibles en Repêchage: une opportunité qui donne aux perdants du premier tour une dernière chance de se qualifier pour les quarts de finale.
Harry Price (AUS), Nicolai Sehested (DEN), Eric Monnin (SUI) et David Storrs (USA) ont été éliminés lors des matchs navigués dans les "conditions classiques de Long Beach" - brise régulière de l'ouest de 14 nœuds.
Storrs bien que éliminé en Repêchage, avec son équipage Pequot Racing a remporté la Coupe du Congrès junior: skipper par le marin junior LBYC Trent Turigliatto et Alex Curtiss.
La Coupe du Congrès fait partie du World Match Racing Tour (WMRT), un circuit intense de match racing autour du monde qui a démarré plus tôt ce mois-ci à Perth, en Australie, et se termine en Chine à l'automne.
"Maintenant, c'est la fin de la régate. Le temps de jeu est terminé! "A annoncé le directeur de course de WMRT, Craig Mitchell,
Les tirages de samedi pour les 1/4 sont:
Berntsson vs Aschenbrenner;
Canfield vs Dickson;
Robertson vs Gilmour;
Williams vs Steele.
Les quatre premiers marquant trois points passeront en demi-finales: et seront en compétition pour la Coupe du Congrès et le convoité Crimson Blazer - un honneur accordé aux meilleurs noms de la voile au cours des années, comptant Dennis Conner, Ed Baird, Ted Turner, Dean Barker, Ken Lire, Gavin Brady et plus encore.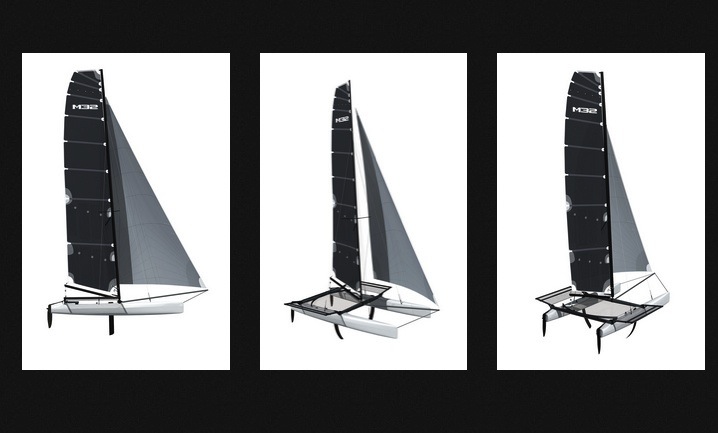 WMRT MATCH RACING M32 MULTIHULL ! BERNTSSON BLASTS THROUGHT QUALIYING!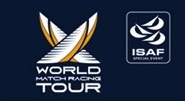 WILLIAMS DOMINATES REPECHANGE, QUALIFIES FOR QUARTER FINALS
Long Beach (CA), USA (March 31st, 2017) - In France they call it a "Repêchage." In America it's known as a "do-over." And today, in the world of top-level match racing, it was called "redemption."
Ian Williams (GBR) – who finished at the bottom of the pack in last year's Congressional Cup – was off with a vengeance today, winning all of his matches in the Repêchage on day three of this 53-year institution.
Six-time Match Racing World Champion Williams shockingly finished last in the 2016 Congressional Cup, earning the consolation prize: a copy of Arthur Knapp Jr.'s book "Race Your Boat Right."
At the time, he swore his team would return to Congressional Cup this year to "redeem themselves" and that they did: with a stunning streak of seven wins against his top-ranked rivals in today's series.
"The guys did a great job, we had good speed all day. That kept the pressure off, and our noses clean," explained Williams, who added they were glad for the extra practice time on the boats.
He advances to the Quarter Finals tomorrow along with Scott Dickson (USA), Joachim Aschenbrenner (DEN), and Chris Steele (NZL) – who turned the tide, winning five races today: versus three wins total Wednesday and Thursday.
Steele returned to the course this morning promising to race, "a little more aggressive, and a little less forgiving," and ended the day, "feeling very confident."
After two days of Qualifying, frontrunners Johnie Berntsson (SWE), Taylor Canfield (ISV), Phil Robertson (NZL) and Sam Gilmour (AUS) had secured their spots in Saturday's Quarter Finals. They got a day off in sunny California, where Congressional Cup racing continues through Sunday April 2.
But the other eight contestants were left to battle it out for the final four berths in the Repêchage: a trial heat which gives first-round losers a last-ditch chance to qualify for the Quarter Finals.
Harry Price (AUS), Nicolai Sehested (DEN), Eric Monnin (SUI) and David Storrs (USA) were eliminated in matches sailed in "classic Long Beach conditions" – steady westerly breeze averaging 14 knots.
And although Storrs was skunked in the Repêchage, his Pequot Racing Team won in the Junior Congressional Cup: skippered by LBYC junior sailor Trent Turigliatto with Alex Curtiss as crew.
The Congressional Cup is part of the World Match Racing Tour (WMRT), an intense round-the-world circuit which kicked off earlier this month in Perth, Australia and concludes in China in the Autumn.
"Now it's the business end of the regatta. Play time is over!" announced WMRT Race Director Craig Mitchell, in preparation for Saturday's brutal Quarter Final knock-out rounds. The leaderboard is wiped clean: scores return to zero.
Saturday's pairings are:
Berntsson v. Aschenbrenner;
Canfield v. Dickson;
Robertson v. Gilmour;
Williams v. Steele.
The first four to reach three points will advance to Semi Finals: vying for the Congressional Cup and coveted Crimson Blazer – an honour bestowed on the top names in sailing over the years, including Dennis Conner, Ed Baird, Ted Turner, Dean Barker, Ken Read, Gavin Brady and more.